Regular price
R 25,995.00 ZAR
Regular price
R 28,995.00 ZAR
Sale price
R 25,995.00 ZAR
Unit price
per
Sale
Sold out
Control the roasting process from start to finish.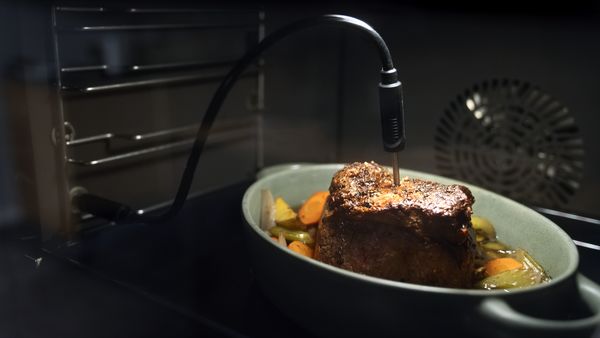 Worried that the roast in the oven is not perfectly cooked? Whether you're preparing meat, poultry or fish, the roastingSensor Plus measures the temperature at three different points for high accuracy. This guarantees perfect results and lets you keep track of the cooking process. Home Connect also keeps you updated on the estimated cooking time for a perfectly juicy, crispy roast every time. To enjoy the roastingSensor Plus time prediction just connect your oven with your registered Home Connect account.



Flexible cooking on every level.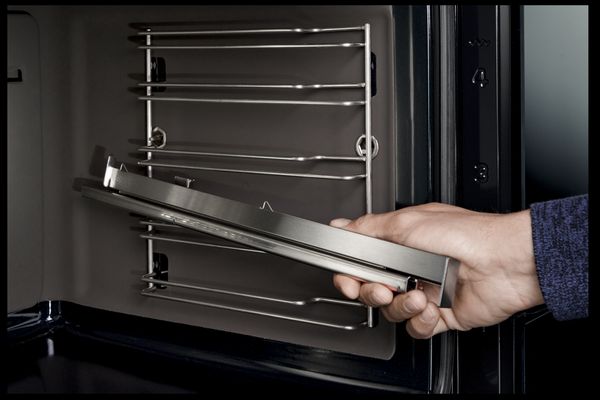 To enjoy a perfect dish, it is important that it is positioned in the oven at the correct height. Thanks to a quick and easy mounting system, you can fix the telescopic varioClip rails Plus at any height inside your oven – even at grill level. In addition, the full-extension rail system allows you to safely and easily load and unload your food in the oven.


Visibly invisible.


With their obtrusive handles, many ovens don't blend well into a modern kitchen. The new ergonomic glass handle is functional, despite being almost invisible. Thanks to the dark coloration on the front and back, as well as smooth polished edges the innovative glass handle is perfectly visually integrated. As soon as you look at it from another angle, the handle blends visually into the door surface. For a modern, sleek design in an ergonomic handle.

The oven door opens and closes gently and quietly thanks to intelligent damping: softMove. Relaxed operation of the oven without pressing and pulling. The intelligent damping mechanism ensures that the oven door opens and closes gently.




Let your oven do the cooking.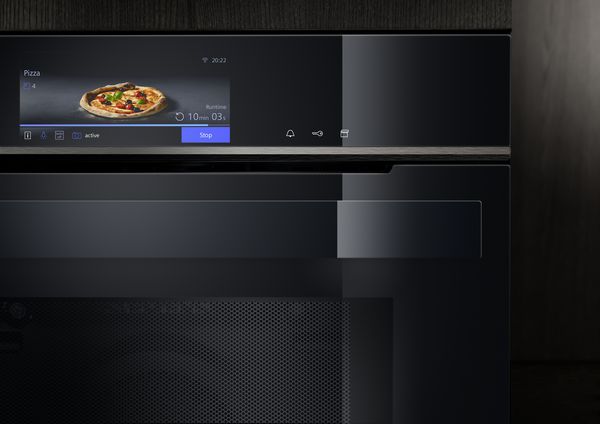 Are you constantly checking your oven to see whether your food is cooked? Pre-installed, automated baking and roasting programmes in your oven guarantee the ideal preparation. Simply select your dish and let the oven's sensors automatically control the process. You can even set the desired result from numerous pre-set suggestions. The oven automatically applies the right settings and turns off when your dish is ready. So you can relax and enjoy yourself while your food is cooking.


Simply fast. With fastPreheat and coolStart.


fastPreheat: The optional fastPreheat function rapidly heats up the oven – without consuming more energy. Reducing the waiting time until your oven is ready. coolStart: Frozen yet full of flavour. The coolStart function speeds the cooking of frozen foods - no preheating necessary. That saves time and energy.


Best baking results regardless of which shelf you choose: 4D hotAir.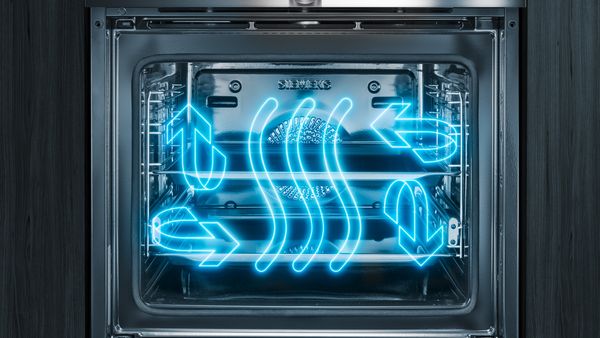 Choose which shelf you want to cook your food on with the greatest possible flexibility. The innovative technology of the fan motor allows ideal heat distribution in the interior of the oven. Your dish therefore always turns out perfectly just as you want it, regardless of which shelf you place it on.


For fast cleaning dirt is softened beforehand by vaporizing soapy water. It can then be removed more easily.


Perfect for quick cleaning in between: With humidClean Plus, cleaning your oven is easier than ever before. Simply add a drop of detergent to 400 ml of water. Pour this rinsing solution onto the centre of the completely cooled cooking compartment floor. Just set the cleaning programme humidClean Plus and let the oven do the rest. As soon as the programme is finished, you can easily remove the soiling soaked up by the vapour with a dish cloth or a soft brush.


Enjoy complete control over your oven.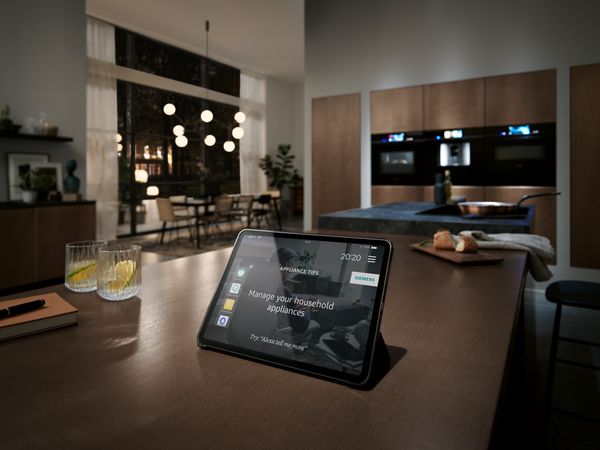 Want to unlock the full potential of your oven? Just connect your oven with your registered Home Connect account (www.home-connect.com) to control it from anywhere. Start and end cooking programmes, change settings and manage favourites – without being in the kitchen. Settings are synced between the app and oven, and you will get push notifications when the programme is done. Software downloads keep your oven up to date. Enjoy cooking on your own terms.


Discover an endless world of delicious recipes.


Searching for versatile dishes to match your lifestyle can be overwhelming. Now, however, you don't have to look far for the right recipe: Discover an inspiring selection of delicious recipes with Home Connect. Simply select a recipe and transfer the settings directly to your oven. Enjoy flexible meal preparation, and above all: delicious meals. To enjoy this feature just connect your oven to your registered Home Connect account.


Cooking method
Bottom heat, Conventional cooking, Conventional heat gentle, Deep-frozen food special, Full width grill, Half width grill, Hot Air, Hotair gentle, hot air grilling, Intensive hot air
Safety device
childproof lock, Door contact switch, Residual heat indicator, Safety switch-off func oven, start button



Product Specifications:
Dimensions of the product (mm)

595 x 594 x 548 mm

Net weight (kg) 34.8

 

kg 

Usable Cavity Volume: 71L


Energy Rating: A+
Brand: BOSCH Code: HB976GMB1
Dimensions

Size: 45mm x 590mm x 520mm

Weight:14.104 kg
Share
View full details